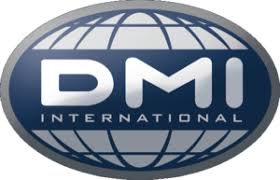 Bending Pipes, Breaking Expectations
DMI INTERNATIONAL Inc. is a family-owned pipeline bending equipment manufacturing company that was founded in 1992 by Robert and Helen Buchanan. They are head quartered in Tulsa, Oklahoma and have expanded their sales and network domestically and internationally. They provide pipeline equipment to customers in more than seventy different countries around the globe.
In the beginning, DMI was a sales and leasing company that supplied the pipeline industry with pipe bending machines and mandrels. Presently, they have progressed to providing a wide range of equipment designed to facilitate the pipe laying process and make pipeline duties run as smooth and efficient as possible.
Additionally, DMI has implemented a Custom Machine Building service that is equipped to design custom manufacturing equipment to meet certain specifications. Every pipe laying project can be unique, and DMI is prepared for the challenge. DMI believe's that their attention to detail is what separates them from their competitors. As well as having the capabilities to do all their manufacturing in house. Their capabilities range from but are not limited to machining, assembly, welding, painting, testing, and delivery.
DMI can truly do it all, and they take pride in providing their customers with the most efficient and up to date equipment. At DMI they have highly qualified experts that can be reached 24 hours a day, 7 days a week. This showcases that DMI has a wholehearted commitment to their customers and they will be there for pipeline projects from inception to completion.