Tips & Tricks on Improving SEO on Your Own!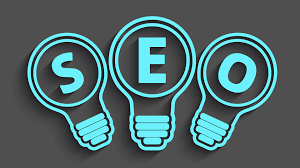 Listen (read), I'm going to make this fast. At Driven Digital we want to make your lives easier. The way we are going to do that here is to give you some simple tips and tricks you can do on your OWN to improve your Search Engine Optimization (SEO). Let's quit wasting time and get into the nitty-gritty!
Backlinking
Link back to other credible and trustworthy websites on your own website! Simple as that. Put a link to another website in the midst of your content. A lot of people have this idea that linking back to other sites is bad because it takes them from your website to another. The truth of the matter is, according to Rand Fishkin, the founder of Moz, "Linking out sends trackable traffic, it makes your site a more valuable and scalable resource". Do you see what I did there? I just put a backlink in this chunk of content here! So easy a caveman could do it, and so can YOU!
Web Analytics
When starting an SEO journey it's essential to have some sort of website analytics set up, such as Google Analytics. This will allow you to track your SEO efforts and success. There are also tools out there such as Lucky Orange, that will show you a heatmap of where visitors are clicking on your website and how they navigate away from your site. (pssst did you see that backlink I included?) In all seriousness, you should have some sort of analytics set up before you even send a visitor to your website.
Content Creation
Whether you're a B2B or B2C marketer, you need to be disciplined, when it comes to content creation. Content creation is the number one thing B2B marketers struggle with. That doesn't make it any less important in your SEO journey, in fact, it's required! Without content, you don't have much to optimize or for the web spiders to crawl. Unique content is one of the factors that affect this freshness score, and, consequently, the search engine rankings for that specific page. Write blog posts that are informative, creative, fun, educational. Content that your readers can engage and relate to. It's important to NOT create content just to push in keywords and have content. Make it valuable content, then Google will see it as valuable and resourceful content and you will eventually rank higher!
Conclusion
We hope you've found these SEO tips & tricks helpful. Don't let SEO overwhelm you, if you follow these three simple tips, you'll be on your way to higher rankings and more traffic! If you have any questions please reach out to us @info@drivendigital.us or call (918) 824-4494. Also, see what we're up to on Facebook and LinkedIn!