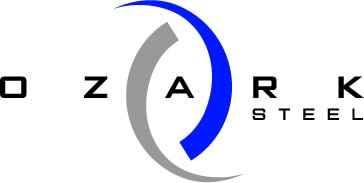 Processing Solutions | Priceless Service
Ozark Steel specializes in steel processing. With decades of experience and expertise in meeting the processing needs of the manufacturing and fabrication industry, Ozark Steel provide's quality processing solutions and service to meet manufacturing requirements. Ozark Steel is able to provide large format drilling and machining operations for steel fabricators in all industries, particularly the utility structure, pressure vessel, and large HVAC products industries. Their foundation lies in their heavy plate burning specialty.
Ozark Steel has multi-machine capacity to CNC process carbon steel with daily production output in excess of 40 tons per day!  They maintain a comprehensive inventory of carbon plate products and their production operators are experienced craftsmen who specialize in efficiency and accuracy, providing reliable and consistent product quality. A recent addition to Ozark's processing services, is plate rolling for cylinders, manways, repads, wear-plates and more. Ozark Steel specializes in accommodating a complete spectrum of processing demands, but they also specialize in creating a service and support resource unique to each product and industry. The Ozark Steel team is educated in modern LEAN processes to support Kanban inventory requirements, and are capable of managing inventory and product requirements. Contact Ozark Steel for any steel projects, after all that's their specialty!